Thank you for your interest in the Association of Anaesthesia Associates Annual Conference which will be held in London, on 28th & 29th September.
This year's AAA conference will be a change from previous formats to include a full day of workshops and networking opportunities on Thursday 28th September. Delegates will be able to pick their top 3 workshops and attend a half day airway workshop. Our AGM will be held on Thursday 28th September at 4:30pm. All AAA members are encouraged to attend. All Thursday delegates are invited to attend a food and drink reception at a local venue sponsored by SedateUK. Friday 29th September is the full day of lecture style CPD, where we will hear from key stakeholders working towards AA workforce expansion and regulation.
Our event is accredited by the RCoA for 6 CPD points per day. The event is on the Lifelong Learning Platform
At such a critical time, where the NHS workforce is going through immense challenges and changes, its important we come together and discuss the next steps in our professional development and discuss ideas which can support and strengthen the AA workforce and engage the wider Anaesthesia workforce.
There is lots on offer at #AALondon2023
Why not make a weekend of it, and enjoy all that's on offer in the capital. Take in a Theatre matinee, see some national landmarks or visit the vast array of world-renowned museums.
Join us in LONDON!
Venue
Transport
By Public Transport
Rail – Euston station is a 17 minute walk to venue. Kings Cross station is a 25 minute walk to the venue. Or you can use the tube network. Paddington station is a 15 minute journey via the tube.
London Underground – The closet stations are Regents Park and Great Portland Street, 5 minute walking distance. Oxford Circus and Goode Street stations are a 10 minute walk to the venue.
By Road
The NCP car park on 6-7 Weymouth Mews is 3 minutes walk from the venue. This will require pre-booking via the link. There are options for on road parking around the venue requiring pay and display. Or other NCP car parks on Chandos Street and Cavendish Square. Please note the venue is within the ULEZ and Congestion charging zones of London.
Accommodation
Please book hotel's as soon as possible. London can get very expensive if left till the last minute. We would recommend you search using search engines like booking.com or Airbnb which will offer a vast array of options at different price ranges.
Other options;
Premier Inn – hub by premier inn Goode Street, 5 min walk to venue. A standard room is £156 per night.
Travelodge – Travelodge London Central Euston, is a 17 minute walk to the venue or similar tube journey. £146 per night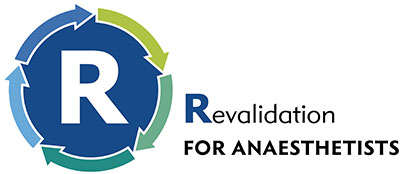 Student AAA Members
Promotional student member prices finish on August 31st. They will then revert to member prices.
AAA Members
Non-Members